"One does not discover new lands without consenting to lose sight of the shore for a very long time."
Nepal is a treasured nation filled with one of a kind artistry, clothing's and cultural exquisiteness that attracts tourists from around the world to come and wander upon. Just like that if you are planning to make a short trip to Nepal either it be a trekking adventure or just a short sightseeing trip, you really have to keep in mind that Nepal has a lot to offer to those who want to discover all of its charms. Hence, here I will be talking about what things you should buy while your stay in Nepal which means you get to learn about some of the important aspects of Nepalese products. Axiomatic
Go ahead and look down below for the list of things which you should buy if you are thinking about taking some souvenir back home:
Nepal's cultural handicrafts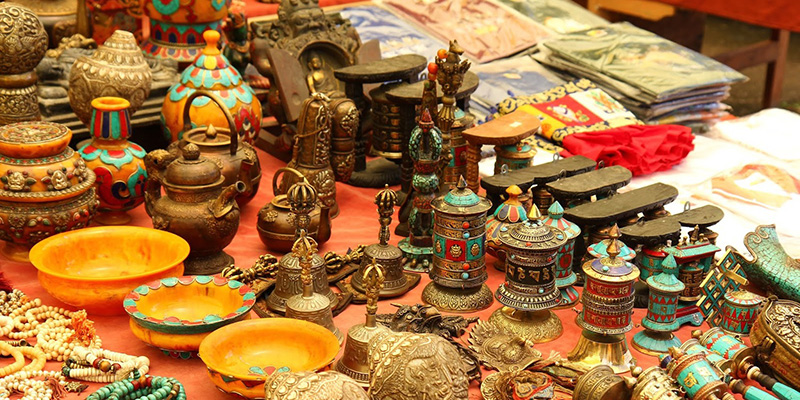 Here in Nepal, you can find a load of artisans or handcrafters who with their own hand create some of the most delicate and beautiful handicrafts found nowhere else. Nepalese Handicrafts are passionately made which reflect the cultural richness of the nation's population and their history alongside their artistry which the tourists purchase. Nepal may be united but it constitutes several group of communities with different caste, history, culture which altogether defines there diversely present handicraft products. Either it be a prayer wheel or any kind of pottery item, nearly everything defines Nepalese rich history and bilingual ethnic communities which have called Nepal their homeland since ages. So buying one of those handicraft not only helps the economy but also helps Nepalese art and culture to flourish more vibrantly.
Traditional Nepalese clothing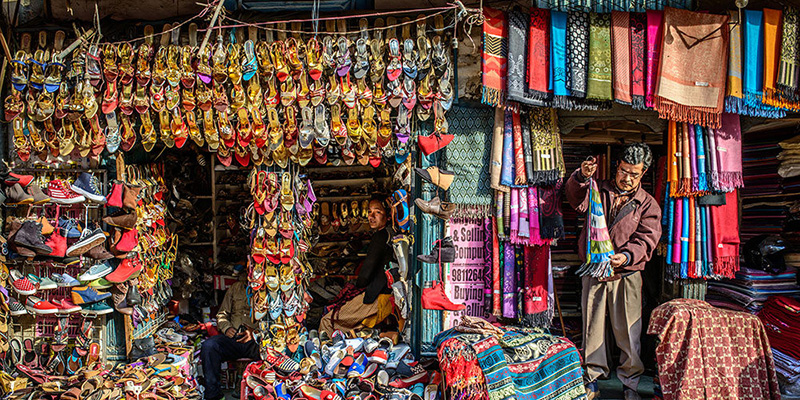 If I were to be honest, I would surely tell any traveler I meet that buying a Traditional Nepalese clothing is one of the most special thing which could buy while their stay in Nepal. Like every other nation, Nepal also has its own identity which in turn brings its own unique clothing style. Nepalese clothing's are generally so popular among foreigners that many of the locally made cloths are exported outside the nation to many countries like India, Bangladesh, Germany, France, Canada, China and Japan etc. But in truth Nepal has always been a nation who's locally made clothes appealed to foreigner's attention. Largely, the locally made Woolen products which are produced from Yaks and sheep's have gained a lot interest from tourists due to which the cashmere products are becoming very profitable for the economy nowadays.
Trekking gears and equipment's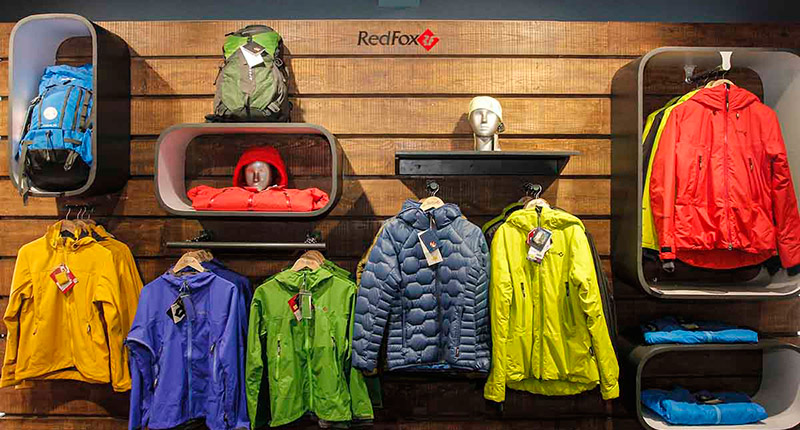 As you might know that Nepal is one most beloved and sought after trekking destination in the world. Thus a lot of travelers visit this small landlocked nation for its exotic trekking destinations. So to speak trekkers cannot go for trekking with proper trekking gears and equipment's as it might increase their risk of getting lost or getting injured without the necessary trekking gears. Hence Kathmandu and Pokhara provide trekkers with a lot of opportunity to buy these trekking equipment's by containing hundreds of gear shops all around. Particulary if you are visiting Nepal then you are bound to end up at Kathmandu as till the current date only Kathmandu has an international airport which allows visitors like you to come in to our nation. Upon your landing in Kathmandu, you will be heading to Thamel as this is center for many of the travel and tour companies which operate trekking facilities for tourists. With that being said, Thamel also has several shops where trekkers and tourists can buy quality trekking gear and equipment's.
Paintings and Thangkas in Nepal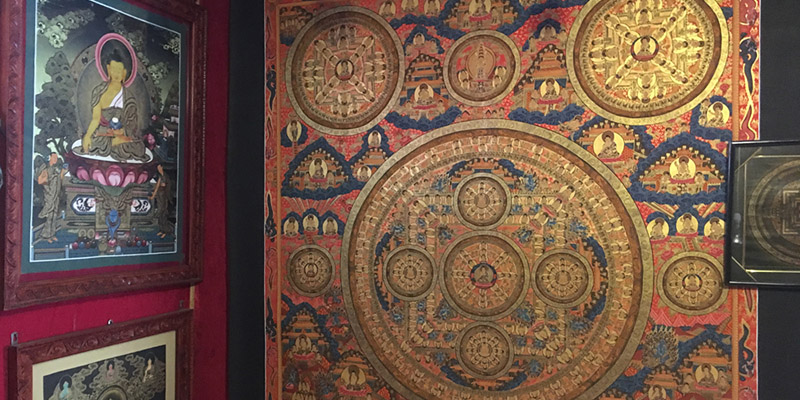 For somehow if you still haven't found that particular item which will entice you with stunning beauty then the Nepalese paintings and thangkas might just be the one for you. Nepalese paintings and Thangkas are another popular buying item and has a very high level of standards to maintain. Due to which Nepal's paintings and thangkas are shipped to many foreign nations nowadays. Some thangkas are also considered to be very luxurious as they are weaved in together with gold and silver linings which make them very expensive for purchasing. Nonetheless, these local products are very vital for Nepal's growing reputation as one of the most ideal place to visit.
Move around, find something you like and if it's worth it then do take a moment to buy one of Nepal's most esteemed goods & products, as it will further on help the nation's economy to develop.